Africa is recognized for its spectacular beauty, diverse civilizations, and abundant animals. It is a continent that draws many visitors, some of whom are just interested in seeing its major cities, while others want to spend time in nature. Many individuals are drawn to the 'call of the wild.' While not everyone succumbs and boards a plane to live amid lions, leopards, and elephants, many explorers do take African wildlife safaris to realize a lifelong desire.
Honeymooners, photographers, filmmakers, explorers, and wildlife enthusiasts all want to see and experience the local wildlife, one of Africa's most revered and prized prize treasures. Because they comprise some of the world's most distinctive national parks and reserves, African wildlife safaris provide unforgettable experiences. Each one has its unique ecosystem and animals, and they all promise to give you some of the most memorable moments you will ever have.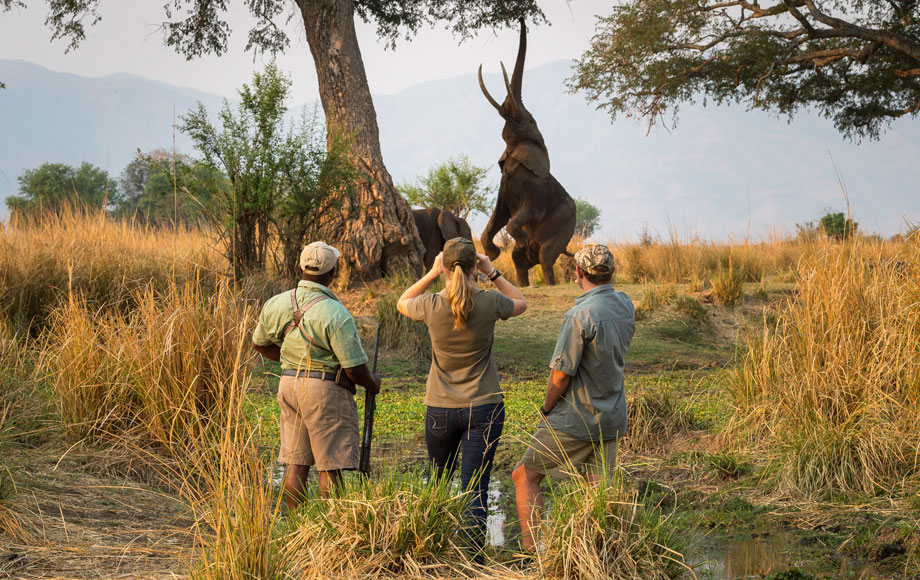 Kruger National reserve, South Africa
A visit to South Africa's famed Kruger National reserve, or one of the adjacent private game reserves, should be one of the key places on your itinerary if you wish to spend quality time with wild animals. This park is known for having one of the world's largest wild animal reserves, as well as a vast diversity of birds. Kruger National Park, which extends 352 kilometers from north to south along the Mozambique border, is built on over 2 million hectares of land. This breathtaking and seemingly infinite stretch of wilderness is well-managed and boasts outstanding infrastructure, including various lodging options for its guests.
Serengeti National Park, Tanzania
Many African wildlife safaris include visiting the Serengeti Plains, a vast, virtually treeless grassland where wildebeest, impalas, zebras, buffalo, gazelles, and waterbucks may be found. During the rainy season, they are the most visible. Hyrax and pythons live in this famous wildlife reserve, among other animals. This park is one of the most popular among safari enthusiasts from all over the globe due to its unique blend of herbivores, carnivores, and around 500 bird species.
South Luangwa Reserve, Zambia
The core of Zambia's big game country is South Luangwa National Park and its adjacent private reserves. It is the ideal site for genuine adventurers who want to experience the excitement of tracking animals on foot through the bush. It is located in the northeast part of the nation and is regarded as one of Africa's best-kept secrets. Landscapes can range from dry, stark 'bushveld' in the winter to lush green in the summer, depending on the season.
One last thought.
Encompass Africa is a company dedicated to African travel. Countless journeys to Africa and a passion for the continent have made them experts in providing guests with the best Africa safari experience possible. With so much to see and do in Africa, Encompass Africa takes the time to get to know you and what you want, then tailors an incredible African Wildlife Safaris for you to experience all you want and more; this will be a truly unforgettable vacation.